VeloGuide's Mexico Cycling Vacation
VeloGuide's Mexico Cycling Vacation
Cycling quiet roads, majestic mountains & discovering local secrets
VeloGuide's Mexico Cycling Vacation
VeloGuide's Mexico Cycling Vacation
Cycling quiet roads, majestic mountains & discovering local secrets
Mexico is truly an amazing place to explore on a bike. This week-long cycling adventure gets you out of the sterile all-inclusive and will have you based in one of our villa partners vacation properties all of which are located one block from the beautiful beach in a town called Bucerias. Our week-long tour is set up to allow for a wide variety of skill levels. We always ensure that there is at least one VeloGuide per 3.5 guests on each ride. This allows those who are new to road cycling to not feel intimidated and to be able to ride at their own pace. On the flipside, cyclists who are super fit and like to ride harder will be kept company by our lead VeloGuides. This unique multi-day cycling experience is set up to take all the thinking and guesswork out of your hands and into ours. Our mission is to show you Mexico that most people miss because they confine themselves to the hotel poolside. Every ride that we do includes some aspect of local culture and of course food! The rides are very diverse! We start the week off along the quiet and flat farm side roads east of Bucerias. We then move to the coastal roads to get a feel for climbing before we head out for a final day where you get to tackle the majestic Sierra Madre mountains outside of Puerto Vallarta.
כל הרפתקה מתוכננת במלואה, מהפעילויות ועד מקומות הלינה.

הרפתקאות בהנחיית מקומיים שיעזרו לכם להכיר מקרוב את התרבות שלהם.

חשיפה למקומות מיוחדים במינם

לגלות מקומות וקהילות שקשה להגיע אליהם לבד.

4 ארוחות צהריים, 1 ארוחת בוקר, 1 ארוחת ערב, 1 תפריט טעימות, חטיפים

6 לילות בדירה, סיבה אחרת

ציוד ספורט

בירה, מיץ, מים
Default meeting point is Bici Bucerias for all rides. You will be advised of location for check in prior to your arrival
My name is Jillian, one of the co-founders of VeloGuide which was launched in October 2017 as a bold new initiative to connect the traveling cyclist with a bike and a guide all across the globe. I will be your virtual host and Joel and the rest of his team will be your VeloGuides in Bucerias. We understand that when visiting a new location or even one you have been to before, getting out on a road bike ride can be overwhelming. Traffic, safe routes, fear of getting lost and finding a bike can make the idea a non-starter. Joel and Jillian will take all the guesswork out of it and you will truly be able to #ridelikealocal. Their local knowledge and love of cycling make this experience unique!
זמינות
אפשר לחסוך 20% כשמזמינים שבועיים מראש.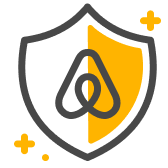 בטיחות האורחים
כל הרפתקה מתוכננת לפי הנחיות התעשייה. עבדנו בשיתוף עם Adventure Travel Trade Association, מומחים בטיולי הרפתקאות, כדי להגדיר שיטות מומלצות וסטנדרטים לגבי בטיחות.
חשוב לנהל תקשורת רק דרך Airbnb. כדי להגן על התשלום, אף פעם אין להעביר כסף או לנהל תקשורת מחוץ לאתר או לאפליקציה של Airbnb.
החוויה מתאימה ל-8 אורחים לכל היותר, מגיל 18 ומעלה. רמת הפעילות בהרפתקה הזו היא בינונית. Guest should have prior experience riding a road bike and riding in groups. That being said, for those who are new to cycling we will help! Before your arrival, we…
This adventure is geared toward road cyclists or active people. However, it is available for all levels. The biggest fear people generally have is "Mexico". We have been living here for over 6 years and have provided safe and fun experiences for over 2000 guests :)
הרפתקה שנמשכת 8 ימים
VeloGuide's Mexico Cycling Vacation