Snorkel on Electric boards with turtles
Snorkel on Electric boards with turtles
Snorkel on Electric boards with turtles
Snorkel on Electric boards with turtles
Aloha and thanks for taking a look at my one of a kind Maui Electric Adventure! Sit, kneel, Stand or a combo of all, no worries. Let's spend two hours together chasing sea turtles, exploring the beautiful coastlines of Maui, checking out hidden coves where giant sea turtles sun bath, paddling past incredible homes and lush flowers that make up Maui's southern coast and if we are lucky see dolphins and whales (seasonal). I offer video/photo packages as well, just ask me when we meet! We encourage all levels of riders and snorkelers. Our stand up paddle boards are eco friendly and let you cruise at a speed of 5-mph with safety being our priority. The boards are propulsion based, meaning no props or danger to riders, equipped with a quick release and beginners in mind, the boards make for a nice ride for first timers. Sit, kneel, stand, its up to you! Most riders do not end up standing the entire trip. On our personalized trips, you will meet me at Makena; I will collect any items you do not wish to get wet and toss them into a provided dry bag, including phones, car keys, and other small personal valuables. (we suggest leaving everything locked in your car) There will be a detailed briefing on all ocean safety, and a tutorial on our Electric Stand Up Boards and snorkel gear. I will help you with all equipment (life jackets, paddles, snorkels) and be by your side every step
Aloha! We are Adam, Annie, and Joe... Together we enjoy spending time anything ocean! We bounce between paddling, diving, kite-boarding, and enjoying this little piece of paradise we call home with our friends and family. We instruct the newest wave of ocean recreation, electric stand up paddle boards! Don't be surprised if you haven't heard of it before, it's the first of its kind. Safety and comfort for first time riders being our priority, We are trained in ocean safety, CPR, lifeguard certified, and has 4+ years of guiding experience. We encourage first time paddlers and want to share this experience with you, no previous experience paddling required. We got you, and the rest of your Ohana! Please ask if you have any questions!

Life jackets, whistles, paddles, snorkel gear, and boards will all be provided. Trip videos and photos can be purchased…
Let's paddle the beautiful protected cove we call Makena; here at Makena lies some of the best turtle cleaning stations on Maui. The pristine protected waters of south maui are filled with a variety of marine life including Green Hawaiian Sea turtles, manta rays, tropical fishes, humpback whales (seasonal), octopus, and more. Guides will assist and share knowledge of marine life with you.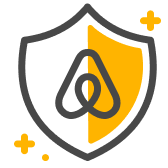 בטיחות האורחים
פעילויות בחוץ נושאות סיכונים, ואתם עשויים להיחשף למצבים מסוכנים כחלק מהחוויה הזו. ודאו שאתם יכולים להשתתף בבטחה בהתחשב ביכולות שלכם ובתנאים הקיימים (כגון מיקום, מזג אוויר וציוד).
ניתן לבטל השתתפות בכל חוויה ולקבל החזר כספי מלא עד 24 שעות אחרי הרכישה או לפחות 7 ימים לפני תחילתה.
חשוב לנהל תקשורת רק דרך Airbnb. כדי להגן על התשלום, אף פעם אין להעביר כסף או לנהל תקשורת מחוץ לאתר או לאפליקציה של Airbnb.
החוויה מתאימה ל-7 אורחים לכל היותר, מגיל 13 ומעלה. All guests should be at least 75lbs, and between 13-14 years of age. If you have a young one who wants to hang on front of the board as we cruise accommodations CAN be made, just be sure to email us…
No need to bring any extras. Everything will be getting wet so try to leave valuables in the vehicle, I do have a dry bag for car keys, wallets, and other small valuables.
אנחנו בודקים את האיכות של החוויות ב-Airbnb
אנחנו בודקים את האיכות של החוויות ב-Airbnb
בהדרכת מומחים מקומיים שאוהבים את המקום שבו הם חיים ואת מה שהם עושים.

הקבוצות קטנות ואינטימיות, כך שלעולם לא תלכו לאיבוד בקהל.

כל חוויה נבדקת כדי לוודא שהמארח מספק במהלכה גישה להתנסויות ייחודיות.
Snorkel on Electric boards with turtles