The Road to Hana Photography Experience
The Road to Hana Photography Experience
The Road to Hana Photography Experience
The Road to Hana Photography Experience
We start the day early! We will meet up around Paia, and from there do our introductions. Then we begin our day long journey! You will follow me all the way to Hana and back. While we take the road many have traveled, I will be pulling over at some of the best spots. Instead of picking through so many, we will stop at a few waterfalls. My goal is to capture your experience with unique and creative photos to bring home. All edited! There are many curves and bridges, along with MANY waterfalls, but we wont be stopping at all, so be sure to bring your own camera to snap a shot of the journey! Then, we will stop for lunch along this route! Depending on your appetite and your likes, I will have us stop somewhere that "hopefully" you really enjoy! After lunch, we will stop by Waianapapa State Park. After this park, we will drive a bit and then...be prepared to hike!! We will stop at the Haleakala National Park and hike the Pipiwi mile trail to see the beautiful Bamboo forest, as well as the 800 foot waterfall at the end. There are plenty of photos to be taken along this journey. After we leave this park, we will continue to drive the backside of Hana. Along this route home are many different spots that few have seen. There are several beautiful stops, that you wont be able to find on google, so be ready to be surprised with the route home! We will end our trip in Makawao
I have always been a lover of words. What words can build and create! When my dad gave me my first camera, (it was old!), I loved the pictures. Not the camera, the photos. What the photos said, and the mystery behind what is in the photo. My goal as a photographer, is to create a photo that can inspire people the way that words in books have always done for me. With this goal, I created an experience that no one else has in Maui. With me, you can follow me to Hana, and let me guide you to the spots that will truly take your breath. As a girl who fell in LOVE with this island, and it's land, I can take you to places that overlooked. To the best waterfalls and stops, instead of trying to pick out of the hundreds. While capturing photos of the entire experience. Get the family photos that are truly candid, that will hang forever on your wall

I will be offering my experience as a guide and photographer and capturing the entire experience for you with my camera. I…
A lot of the stops on this route are not addresses, but trails and spots "off the beaten path". We will stop many times, but a few of the big ones will be Waianapanapa State Park and Haleakala National Park. As well as many other scenic stops and waterfalls that are not found anywhere on maps.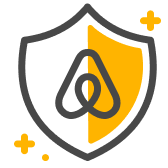 בטיחות האורחים
פעילויות בחוץ נושאות סיכונים, ואתם עשויים להיחשף למצבים מסוכנים כחלק מהחוויה הזו. ודאו שאתם יכולים להשתתף בבטחה בהתחשב ביכולות שלכם ובתנאים הקיימים (כגון מיקום, מזג אוויר וציוד).
ניתן לבטל השתתפות בכל חוויה ולקבל החזר כספי מלא עד 24 שעות אחרי הרכישה או לפחות 7 ימים לפני תחילתה.
חשוב לנהל תקשורת רק דרך Airbnb. כדי להגן על התשלום, אף פעם אין להעביר כסף או לנהל תקשורת מחוץ לאתר או לאפליקציה של Airbnb.
החוויה מתאימה ל-6 אורחים לכל היותר, מגיל 17 ומעלה. הורים יכולים להשתתף עם ילדים עד גיל שנתיים. Guest should have their own transportation in order to follow me on this tour.
These is an all day trip, there are not a lot of stores/food etc... along the way! Make sure to bring plenty of snacks and be prepared that there aren't restrooms but every few miles. This is also natures playground and it could be muddy, wet or raining but you can still have a blast!
אנחנו בודקים את האיכות של החוויות ב-Airbnb
אנחנו בודקים את האיכות של החוויות ב-Airbnb
בהדרכת מומחים מקומיים שאוהבים את המקום שבו הם חיים ואת מה שהם עושים.

הקבוצות קטנות ואינטימיות, כך שלעולם לא תלכו לאיבוד בקהל.

כל חוויה נבדקת כדי לוודא שהמארח מספק במהלכה גישה להתנסויות ייחודיות.
The Road to Hana Photography Experience
חוויה חדשה