Maui's Ultimate Nature Experience
Maui's Ultimate Nature Experience
Maui's Ultimate Nature Experience
Maui's Ultimate Nature Experience
A day adventuring in beautiful Iao Valley. I will guide you into the historic Valley, exploring the beautiful lush forest and the clear Iao stream. We will hike past the guided paths and go safely wandering up the stream bed. Touching the local flora and fauna we will experience what it's like to be deep in the valley with its steep cliffs and photographic vistas. Finding our way upstream we will end at a place where we can swim and enjoy the currents of the stream. Enjoy a snack and rest in the sounds of nature. This three hour tour will be one to remember with beautiful photos of Maui's spectacular nature and you. Time of day is flexible. Please inquire if you would like a different time. ALSO please look at my NEW Waterfall Wonder on Maui experience. Many of the reviews here are actually clients I took to the waterfalls. SO if you are wanting a jungle walk and waterfall experience please book Waterfall Wonder on Maui w me. There are less reviews under that experience but as I said half of Maui's Ultimate nature Experiences have been walks to the waterfall. I give my clients the choice to co-create their desired adventure. I also have several other private excursions I guide and can share those w you as well. I look forward to sharing my passion for the outdoors and never ending beauty with you Mahalo Jenn
Aloha! I am here to share my 27 years of living on Maui and my passion for Maui's natural beauty. With my enthusiasm for being in nature, I will take you to the well-known classic Maui spots or the hidden local gems. I will customize your adventure to your time, skill level, and dream of seeing Maui. My interests lay in co-creating a private personalized experience with you. My excursions are exclusive to just two people. If you are traveling solo and care to keep the tour private and not have the possible additional person for a small additional fee you can book the trip just for you. I enjoy the intimacy and care I give you with the personalized trip just for you. (Inquire w me if you have a larger group then 2, and kids under 15 are free) I got you! Let's go play, climb waterfalls, hike a volcano, or swim with Whales. Blessings Jenn
We will be exploring Iao valley. Starting from the upper parking lot we will follow the main stream into the valley at our own pace. If you don't see the date and time you want please send me a message as I often have wiggle room on my calendar and would love to accommodate you.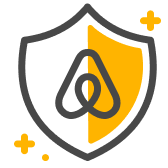 בטיחות האורחים
פעילויות בחוץ נושאות סיכונים, ואתם עשויים להיחשף למצבים מסוכנים כחלק מהחוויה הזו. ודאו שאתם יכולים להשתתף בבטחה בהתחשב ביכולות שלכם ובתנאים הקיימים (כגון מיקום, מזג אוויר וציוד).
ניתן לבטל השתתפות בכל חוויה ולקבל החזר כספי מלא עד 24 שעות אחרי הרכישה או לפחות 7 ימים לפני תחילתה.
חשוב לנהל תקשורת רק דרך Airbnb. כדי להגן על התשלום, אף פעם אין להעביר כסף או לנהל תקשורת מחוץ לאתר או לאפליקציה של Airbnb.
החוויה מתאימה ל-2 אורחים לכל היותר, מגיל 10 ומעלה. I can do bigger groups then 2. Just let me know. I like to keep it private for individuals and family. Please let me know if you have any physical restrictions
I will consider the weather and your physical ability to make this adventure perfectly catered to you this is for a solo traveler or up to 4 people. It's set for 2 but if you have 4 please send me a message. Kids are free when booking w 2 adults. If you Inquire about my other excursions around Mau
אנחנו בודקים את האיכות של החוויות ב-Airbnb
אנחנו בודקים את האיכות של החוויות ב-Airbnb
בהדרכת מומחים מקומיים שאוהבים את המקום שבו הם חיים ואת מה שהם עושים.

הקבוצות קטנות ואינטימיות, כך שלעולם לא תלכו לאיבוד בקהל.

כל חוויה נבדקת כדי לוודא שהמארח מספק במהלכה גישה להתנסויות ייחודיות.
Maui's Ultimate Nature Experience