Walking the oyster flats in Wellfleet
Walking the oyster flats in Wellfleet
Walking the oyster flats in Wellfleet
Walking the oyster flats in Wellfleet
You'll join me at low tide (which changes daily) for about 2 hours to walk the oyster flats in Wellfleet. You can hunt for shells and I will show you where wild oysters and clams are harvested. I will highlight some of the differences between recreational and commercial shellfishing. Depending on the time of year you will need water shoes or boots. I will point out some of the Grants in the area and you will also witness commercial oyster farmers at work. Together we will explore the flats looking for the creatures of low tide such as crabs, horseshoe crabs, hermit crabs, welks, snails and gulls as well as take in the view of beautiful Wellfleet harbor. Sometimes we'll catch a sunset. I'll share information about applying for a shellfishing license in Wellfleet and how to properly store and clean shellfish. There may be a demonstration on how to shuck oysters and open clams. Suggestions on where to eat oysters will be offered. WE DO NOT COLLECT LIVE SHELLFISH DURING THIS EXPERIENCE. We are not selling oysters and clams.
I love oysters, especially Wellfleet oysters! My love of oysters has been included on my resume for more than 10 years. Since my husband and I moved here permanently, in 2017, we have walked the flats of Wellfleet and learned a lot about oysters and their importance to Wellfleet. We have our recreational Shellfishing license and have been going out in all kinds of weather to collect oysters and clams. I have read numerous books about oysters. I like to expose guests to the oyster flats and the numerous creatures easy to observe at low tide. In the beginning it was a mystery to me so I like to share what is involved in harvesting oysters and clams. I am thrilled to see people move beyond ordering oysters at a restaurant to learning how they are measured, where they are grow, how to shuck them and their importance in the marine ecosystem.

During July and August a beach sticker is required so you will need to ride with me in my car or truck to the flats.

We have some sizes of water shoes and boots we are willing to loan you as well as gloves to protect your hands from the sharp…
Depending on the time of year we will visit areas where wild oysters are visible in Wellfleet. We may visit Indian Neck, Chipmans' Cove or other areas on the bay side of Wellfleet. We can also check out commercial oyster farmers from Wellfleet Harbor. We will visit a local establishment for an oyster shucking demonstration if you are interested.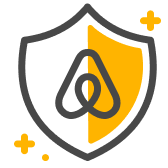 בטיחות האורחים
פעילויות בחוץ נושאות סיכונים, ואתם עשויים להיחשף למצבים מסוכנים כחלק מהחוויה הזו. ודאו שאתם יכולים להשתתף בבטחה בהתחשב ביכולות שלכם ובתנאים הקיימים (כגון מיקום, מזג אוויר וציוד).
ניתן לבטל השתתפות בכל חוויה ולקבל החזר כספי מלא עד 24 שעות אחרי הרכישה או לפחות 7 ימים לפני תחילתה.
חשוב לנהל תקשורת רק דרך Airbnb. כדי להגן על התשלום, אף פעם אין להעביר כסף או לנהל תקשורת מחוץ לאתר או לאפליקציה של Airbnb.
החוויה מתאימה ל-6 אורחים לכל היותר, מגיל 10 ומעלה. The most we can host at one time is 4-6 participants. You need to be able walk on the beach and in the water. Dress and apply sunscreen that is time of day and weather appropriate.
You will be walking around in the water so protective waterproof footwear is a must. Some shells can be sharp so bring gloves or we will loan you some.
אנחנו בודקים את האיכות של החוויות ב-Airbnb
אנחנו בודקים את האיכות של החוויות ב-Airbnb
בהדרכת מומחים מקומיים שאוהבים את המקום שבו הם חיים ואת מה שהם עושים.

הקבוצות קטנות ואינטימיות, כך שלעולם לא תלכו לאיבוד בקהל.

כל חוויה נבדקת כדי לוודא שהמארח מספק במהלכה גישה להתנסויות ייחודיות.
Walking the oyster flats in Wellfleet