Magical Monkey Experience at a Sanctuary
Magical Monkey Experience at a Sanctuary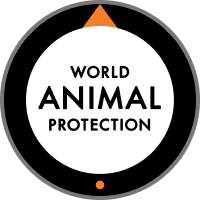 ההנחיות נכתבו בשיתוף עם ארגון World Animal Protection
בהשהיה עד 14 ביוני כדי להגן על בריאות הקהילה שלנו, החלטנו להשהות את החוויות ב-Airbnb באזורים רבים עקב מגפת הקורונה. לפני שמזמינים מקום, מומלץ לקרוא את העדכונים האחרונים במרכז העזרה.
מה מקבלים
אוכל, משקאות, הסעה, ציוד כלול
Magical Monkey Experience at a Sanctuary
Magical Monkey Experience at a Sanctuary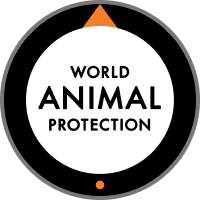 ההנחיות נכתבו בשיתוף עם ארגון World Animal Protection
בהשהיה עד 14 ביוני כדי להגן על בריאות הקהילה שלנו, החלטנו להשהות את החוויות ב-Airbnb באזורים רבים עקב מגפת הקורונה. לפני שמזמינים מקום, מומלץ לקרוא את העדכונים האחרונים במרכז העזרה.
מה מקבלים
אוכל, משקאות, הסעה, ציוד כלול
Jungle Friends Primate Sanctuary is the largest New World primate sanctuary in the US. We are home to over 300 monkeys including capuchins, marmosets, tamarins, squirrel and spider monkeys. Most of the monkeys were released from laboratory research, others were former "pets", some were in the entertainment industry and still others were confiscations by authorities. During your tour you will meet the monkeys up-close and personal. Kari, the Founder of Jungle Friends Primate Sanctuary, Sara, Kari's assistant who has been with the sanctuary since 2001, Bri, with us since 2012 and the Sanctuary Manager, and/or Jennifer, long-time supporter and volunteer since 2001, will make the introductions to our monkey friends. You will learn about the monkey's past and hear their heartwarming stories of rescue to recovery. You will meet monkeys who will change your life and steal your heart. You may meet Bongo, who was in iron-toxicity studies living species isolated in a small lab cage for decades. Bongo also suffered from paraplegia, but with the help of our "re-habitats" and the tender loving care of KC, Bongo's monkey friend, he can walk again! Wendell lost his sight due to diabetes, but with his monkey friend Kuda by his side, he gets around just fine. Puchi is another favorite, he was found running loose in Chicago only has one eye, but Puchi will look deep into your soul.
אינטראקציות תוך שמירה על עולם החי

כל המארחים חייבים לציית להנחיות שנוצרו בשיתוף עם ארגון World Animal Protection.

ללמוד מביולוגים, ממומחים לשימור הסביבה, מחקלאים ועוד.

לפגוש יותר מ-300 סוגים של בעלי חיים, מאלפקות ועד זברות.
I am the founder of Jungle Friends Primate Sanctuary and have worked with monkeys for over 25 years. The sanctuary grew from one "pet" monkey to over 300 rescued monkeys, most from laboratory research. In 1993 I was an interior designer and volunteering as a Court Appointed Special Advocate for abused and neglected children in Las Vegas. A friend bought a baby monkey named Samantha and soon grew tired of her shenanigans – he gave the monkey to me. This gift changed the course of my life and inspired Jungle Friends Primate Sanctuary. In 1998 I purchased land in Gainesville, Florida, a more suitable climate where the monkeys could live an "Almost Wild" life. Jungle Friends has been featured on National Geographic, Discovery, Animal Rescue, Anderson Live, ABC Primetime, CNN News, and other news programs and documentaries.
Jungle Friends Primate Sanctuary
Jungle Friends Primate Sanctuary provides a permanent sanctuary home for monkeys released from research, ex-pets, or were confiscated. We accept special-needs monkeys with psychological problems, amputees, diabetics, blindness, also arthritis and other old-age related issues. We are accredited by the Global Federation of Animal Sanctuaries and belong to North American Primate Sanctuary Alliance.
זוהי חוויה של אחריות חברתית, שבה 100% מהתשלום על החוויה מועבר אל Jungle Friends Primate Sanctuary.

We will have a small vegan snack or meal as a break during the tour


Golf Cart

Release of liability form
First stop, a visit to "Munchkinland", home to our tamarins and marmosets, the smallest monkeys in the world. Next stop "Kansas" where you will meet many different species of capuchin and spider monkeys. Then on to "Emerald City" to meet our amazing squirrel monkeys...are you sensing a theme :-)?! We finish up with a trip around "Oz", our bachelor pad. On the way back, we will stop at Bob Barker's Magical Manor, our on-site veterinary clinic.
ניתן לבטל השתתפות בכל חוויה ולקבל החזר כספי מלא עד 24 שעות אחרי הרכישה או לפחות 7 ימים לפני תחילתה.
חשוב לנהל תקשורת רק דרך Airbnb. כדי להגן על התשלום, אף פעם אין להעביר כסף או לנהל תקשורת מחוץ לאתר או לאפליקציה של Airbnb.
החוויה מתאימה ל-6 אורחים לכל היותר, מגיל 13 ומעלה. Our Experience is approximately 3 hours long, with a snack break. The monkeys live on about 25 acres and we will travel via golf cart from one section to the next, with easy walking paths. Please let…
Insect Repellent and Sunscreen
The monkeys live in large "Almost Wild" padlocked habitats and are not free roaming. Your hosts will keep you safe during your tour. New World monkeys do not carry any viruses harmful to humans and you will not be interacting with the monkeys directly -- maybe a game of catch the monkey biscuit!
Magical Monkey Experience at a Sanctuary