Dolphins, Snorkel, Kayak, Organic Lunch
Dolphins, Snorkel, Kayak, Organic Lunch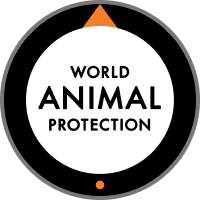 ההנחיות נכתבו בשיתוף עם ארגון World Animal Protection
מה מקבלים
אוכל, משקאות, ציוד כלול
Dolphins, Snorkel, Kayak, Organic Lunch
Dolphins, Snorkel, Kayak, Organic Lunch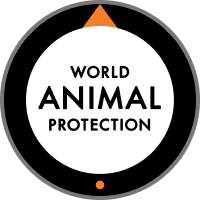 ההנחיות נכתבו בשיתוף עם ארגון World Animal Protection
מה מקבלים
אוכל, משקאות, ציוד כלול
You will meet me at my electric solar powered catamaran, squid, under the HONEST ECO sign. My All the Above Trip is an amazing full day on the water. We will depart from the dock located at the Historic Seaport. Sail out to a mangrove island that we can only reach in a shallow draft boat. You will learn about our Key West ecosystem as you Kayak through Mangrove Islands. We will explore the distinct habitats of the Key West National Wildlife Refuge and learn about our diverse animals and plants Next, we'll load back on the boat and head to another one of my favorite spots to snorkel with sponges, coral heads or a patch reef. I will take you to the best spot with the best visibility that day. I'll be your guide, leading you around a calm snorkeling spot. I will point out animals that make our ecosystem unique and answer any questions. I will provide a lunch spread from our favorite organic cafe Date and Thyme. While you are enjoying lunch we will head to an area which provides a year-round home for about 200 wild Bottlenose Dolphins. This is my moment to share the wonders of these marine mammals with you, while always operating my vessel in a manner that is safe and respectful of the dolphins and their need for space. After observing the dolphins many different behaviors we will head back to the dock. In the winter I do provide wet suits during snorkeling.
אינטראקציות תוך שמירה על עולם החי

כל המארחים חייבים לציית להנחיות שנוצרו בשיתוף עם ארגון World Animal Protection.

ללמוד מביולוגים, ממומחים לשימור הסביבה, מחקלאים ועוד.

לפגוש יותר מ-300 סוגים של בעלי חיים, מאלפקות ועד זברות.
I founded and own HONEST ECO. With Kentucky bluegrass roots and a B.S. in Biology, I found a world with a blue sea too alluring to ignore. I hopped on a Greyhound bus in 2005, with a backpack and a tent. Now I have 10+ years of experience studying Biology and being on the water in Key West with the dolphins. I now own a small business with my wife and 2 young kids. We are trying to make a big impact by educating and leading by example. I worked an MIT educated Naval Architect and Principal Engineer known for his high-efficiency catamaran designs to help design and engineer the perfect boat for my guests and the environment. I packed up the family, moved west and spent the next year and a half of our lives building SQUID, from scratch! I'm very passionate about being respectful to the dolphins and the environment

Fresh cut fruit and a lunch spread from our local organic cafe Date and Thyme

Filtered water in Klean Kanteen bottles

Kayaks, great quality Cressi snorkel gear, all safety equipment needed, floatation belts for snorkeling, and underwater…
One of the oldest Wildlife Refuges in the country, KWNWR was established by Teddy Roosevelt in 1908, to protect a crucial habitat and breeding ground for birds, turtles, and other wildlife. The refuge's size is 300 square miles and only 1% of that is comprised of the mangrove islands, yet their canopies provide shelter for 250 species of birds, their trunks house the mangrove crabs and their roots exhibit a microcosm of life as juvenile species.
ניתן לבטל השתתפות בכל חוויה ולקבל החזר כספי מלא עד 24 שעות אחרי הרכישה או לפחות 7 ימים לפני תחילתה.
חשוב לנהל תקשורת רק דרך Airbnb. כדי להגן על התשלום, אף פעם אין להעביר כסף או לנהל תקשורת מחוץ לאתר או לאפליקציה של Airbnb.
החוויה מתאימה ל-10 אורחים לכל היותר, ואין הגבלת גיל. The boat is located at The Key West Bight Marina Historic Seaport. The address to the marina is 231 Margaret Street Key West, FL 33040. Check in at the boat. Once you reach this address you need…
Dolphins, Snorkel, Kayak, Organic Lunch